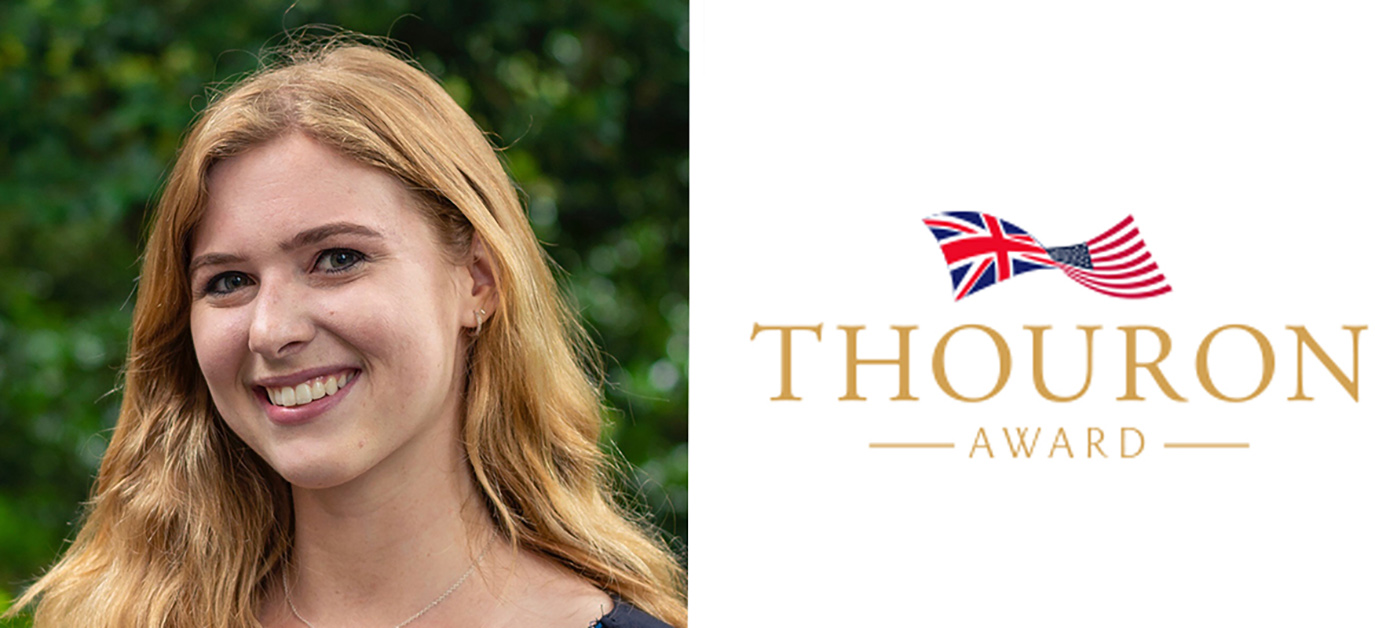 University of Pennsylvania senior and PNGC undergraduate researcher Lauren Kleidermacher was awarded the Thouron Award to pursue her graduate studies in the United Kingdom. The award was established in 1960 by John Thouron and his wife, Esther du Pont Thouron, to promote closer ties between the U.K. and the United States. The award covers full tuition for two years and provides an annual stipend to cover living costs and travel.
Thouron scholars are chosen not only for their academic achievements but also for engaging with one another and taking an active part in a dynamic world. Kleidermacher has displayed each of these during her time at the University of Pennsylvania. Within PNGC, she's worked on expanding INFERring the molecular mechanisms of NOn-coding genetic variants (INFERNO), analyzing genome-wide association studies (GWAS) for variants, and assisted with the Functional genomics repository (FILER). She's also founded PJ Pillows, a nonprofit that raises funds for Alzheimer's research and volunteers at the Ronald McDonald House and the Bethesda Project homeless shelter.
"The award means a lot to me because two of my grandparents passed away from Alzheimer's disease," said Kleidermacher. "I believe this opportunity will get me one step closer to my dream of discovering a treatment/cure."
Kleidermacher is majoring in biology at the College of Arts and Sciences and will pursue a master's in global health science and epidemiology at the University of Oxford. Her goal is to pursue a medical degree in the U.S. and a career researching Alzheimer's disease.