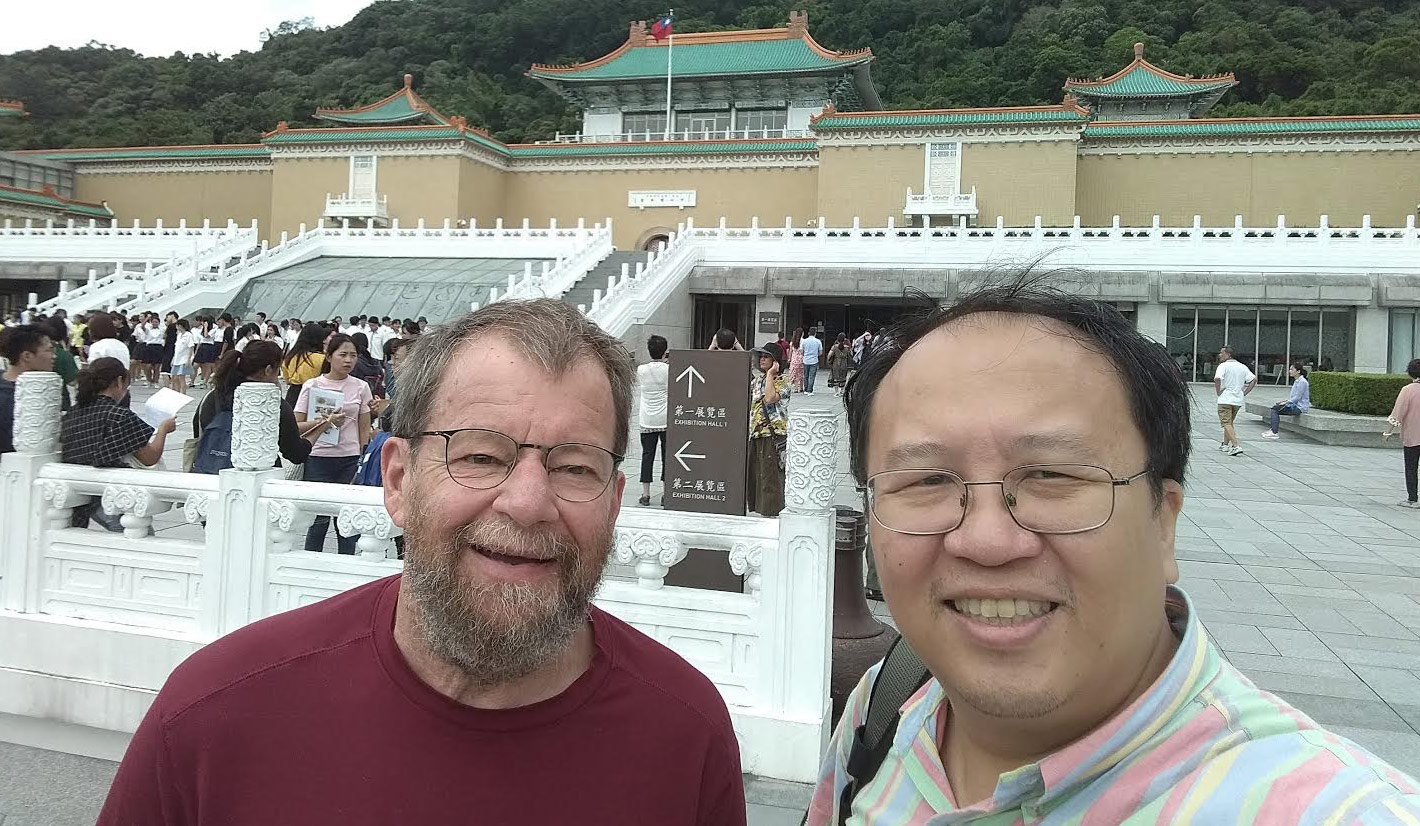 The Penn Neurodegeneration Genomics Center was founded three years ago by Dr. Gerard Schellenberg and Dr. Li-San Wang. Together they have contributed over 40 years of their lives to Alzheimer's research.
How did you get started in Alzheimer's research?
Dr. Schellenberg:
Dr. Schellenberg was offered a grant in 1982 for Alzheimer's research. At the time, Alzheimer's research was in its infancy. Until the mid-1960s, Alzheimer's was considered a rare disease that only affected the elderly. In the 70s, people began to realize how prevalent the disease was and the severe threat that it posed. Several research initiatives were jumpstarted, allowing Dr. Schellenberg to become involved in Alzheimer's research.
Dr. Schellenberg has now spent 35 years on Alzheimer's research focusing on genetic factors. One of Dr. Schellenberg's earliest research projects involved the discovery of the PS1/PS2 gene. This autosomal dominant gene is responsible for the majority of early-onset Alzheimer's cases (in which patients begin to exhibit symptoms as early as 50 years of age).
Dr. Wang:
Dr. Wang began his academic pursuits with electrical engineering. While this field was challenging, Dr. Wang found that he really enjoyed computer science and after traveling to the United States to study, discovered bioinformatics. During his postdoc in which he learned more about biology, Dr. Wang realized that he had found a field he truly enjoyed. He then accepted a faculty position at the University of Pennsylvania for bioinformatics of aging where his Alzheimer's research began.
Why is Penn Neurodegeneration Genomics Center important?
Dr. Wang:
Neurodegenerative disorders are among the most difficult to study. Dr. Wang said that two of the challenges his lab experienced was the ability to keep up with rapid advancements in genomic technology and to share the human genetic resources his research group had developed over the years. PNGC hopes to promote collaborations on neurodegeneration genetics research at Penn.
PNGC has a unique approach. One disease and one strategy– studying neurodegenerative diseases through human genetics and genomics. The disease is then studied through a plethora of strategies all of which are interdisciplinary, data-intensive, and globally collaborative.
Dr. Schellenberg:
Dr. Schellenberg also emphasized the importance of collaboration. The relationships he has developed with people from not only different states, but also different countries have allowed PNGC to become the powerful center it is today. The purpose of the strategies that PNGC uses is to find genes that contribute to a person's risk or that can determine if the person will get the disease at all.
Do you think Alzheimer's can be cured?
Dr. Schellenberg:
Dr. Schellenberg believes that while the disease process is complicated, there is a chance that there will eventually be a treatment for Alzheimer's. The disease could be prevented by detecting who is predisposed for the disease before they exhibit symptoms and stopping the symptoms from occurring. Dr. Schellenberg believes that attempting to reverse symptoms is much more difficult, albeit also possible.
Unfortunately, discovering a treatment will not happen quickly. Dr. Schellenberg said that in his experience, drug trials for Alzheimer's take around four years to develop.
Dr. Wang:
Dr. Wang hopes to find treatment for Alzheimer's before he retires, and similar to Dr. Schellenberg, believes that best way to do this is through disease prevention. Even delaying the onset of the disease by 5 or 10 years would significantly reduce the amount of people that suffer from the disease. The disease is already present for a considerable time before symptoms are manifested.
Dr. Wang also says that we need to have patience in order to find a cure. While significant progress has been made in the last 10-15 years, the disease itself is complicated and the ultimate cause of neurodegeneration remains unclear.
Dr. Wang says that only a small portion of disease heritability for Alzheimer's has been explained by genetic data. There could be much rarer variants of genes that have not been discovered yet that impact Alzheimer's. He is excited to see how genetic research for the disease progresses. With the help of new technological advancements geneticists could reveal how neurons die in patients with Alzheimer's.
Tell us a little about yourself.
Dr. Schellenberg:
Dr. Schellenberg said that his proudest life achievement was getting married and having kids. He is extremely thankful for his close relationship with his family and loves visiting his son in Seattle while having his daughter nearby. His wife is also involved in research – she is a nurse researcher who studies end of life care. Dr. Schellenberg also has an absolutely adorable Labrador retriever.
Dr. Schellenberg also values the friendships he has made with other researchers that he sees several times throughout the year in different countries. This would not have been possible without his involvement in academia.
Dr. Wang:
Dr. Wang shared similar values with Dr. Schellenberg and is also extremely grateful for his wife and two daughters. Dr. Wang is very proud of everyone in his team and how they work together to tackle problems. He said that the 10 years it took to bring everyone together was worth it. He hoped that the center continues after he retires and that PNGC will be his legacy.
Dr. Wang is also passionate about studying the genetics of Alzheimer's disease in the Asian population – particularly Asian Americans. While they compromise 6 percent of the US population, they are under-sampled in Alzheimer's genetic research.